SOOS Regional Working Groups
Co-ordinate and implement the observing system in their region, bringing together efforts in planning, logistics and resources, through to data management and access. 
Work with circumpolar observing programs and projects to ensure coverage, facilitate logistics and resource sharing.
Existing Regional Working Groups
SOOS Regional Working Groups are open to anyone interested to be involved. The Terms of Participation for Regional Working Group leadership and membership is available here.
Download Regional Working Group mapping data
The geographic boundaries for the Regional Working Groups are available as shapefiles. Each RWG is dividing their areas into sub-regions, to enable easier discussion and communication of observational requirements, coverage and gaps for their area.
Download the shapefile of the
RWG boundaries
.
Download the shapefile of
sub-region boundaries within the RWGs
.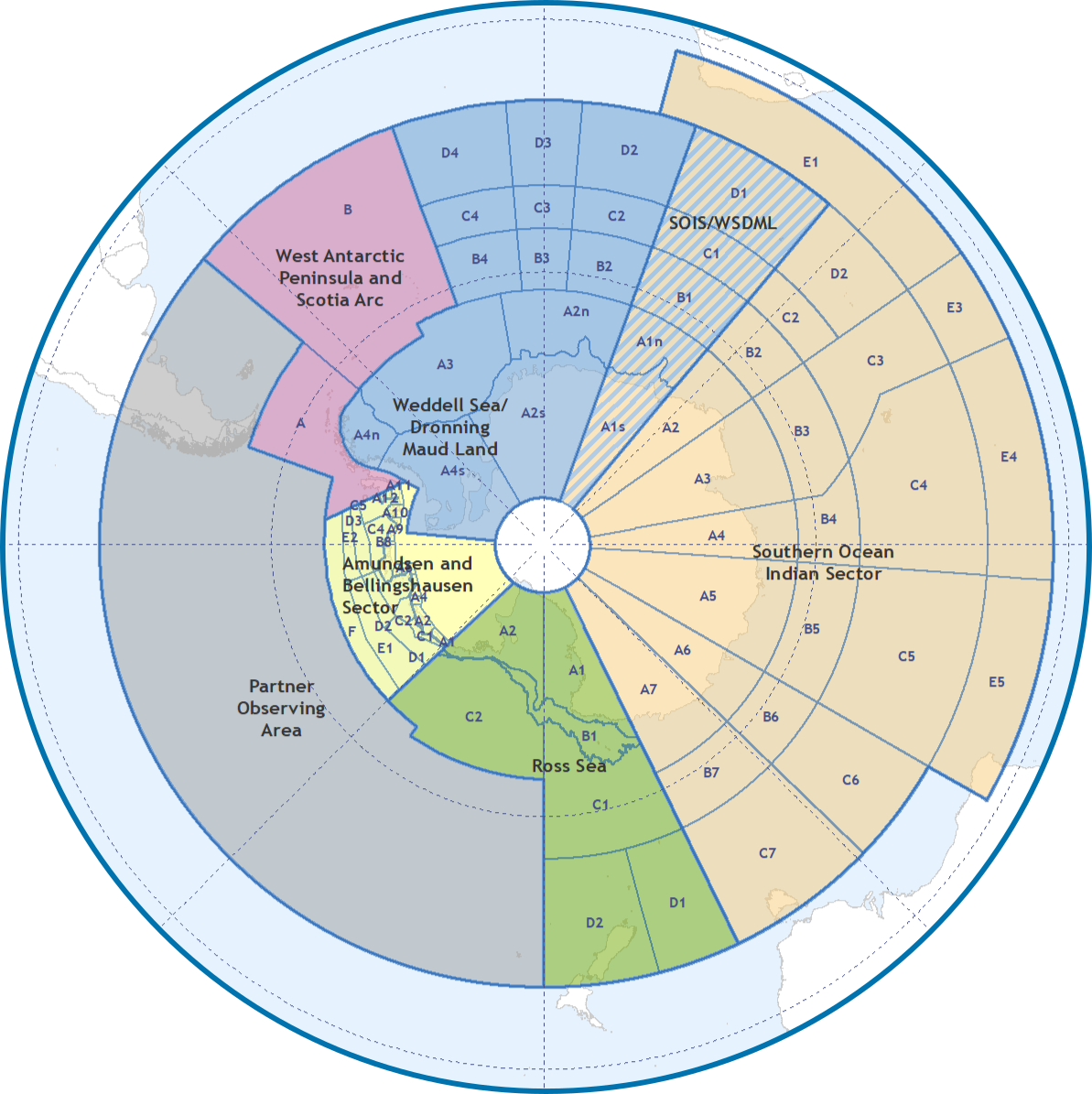 Last modified: 10/June/2022/JB